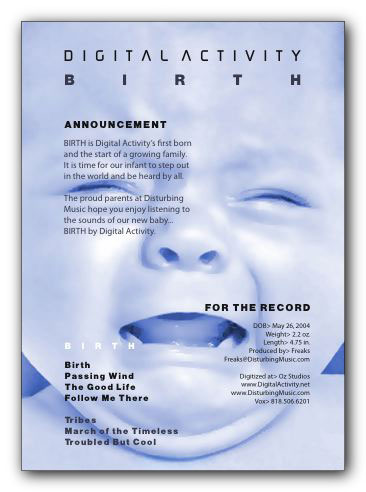 Here is the official announcement – if it is difficult to read
on your monitor, and you must know what it says...

ANNOUNCEMENT

BIRTH is Digital Activity's first born
and the start of a growing family.
It is time for our infant to step out
in the world and be heard by all.

The proud parents at Disturbing
Music hope you enjoy listening to
the sounds of our new baby.

FOR THE RECORD

DOB> May 26, 2004
Weight> 2.2 oz.
Length> 4.75 in.
Produced by> Freaks
Freaks@DisturbingMusic.com

Digitized at> Oz Studios
www.DigitalActivity.net
www.DisturbingMusic.com
Vox> 818.506.6201